Welcome to Orskov Yard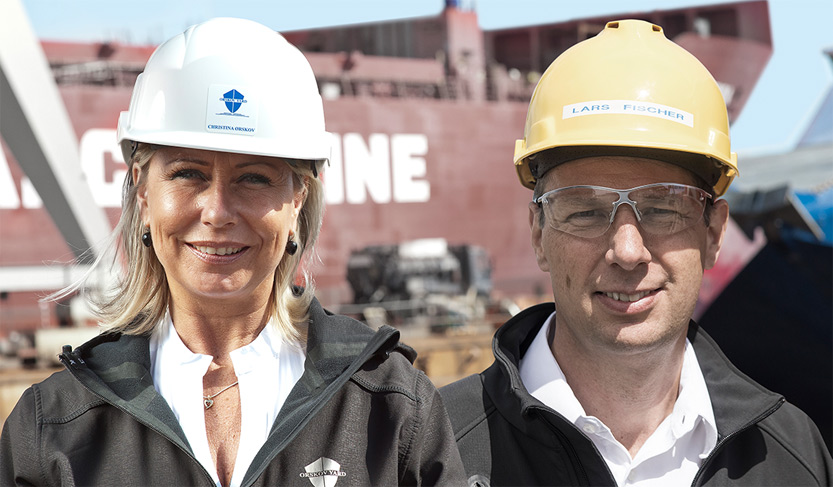 The Executive Board at Orskov Yard Christina Ørskov and Lars Fischer, are honored, on behalf of the company,
to be able to celebrate the shipyard's 60th anniversary. The shipyard's mission is to provide superior ship repair and
conversion services always exceeding the customers' expectations. The team of dedicated professionals build long-term relationships
with the customers and business partners and Orskov Yard has been committed to their customers for more than 60 years.
We are always adapting to our customers' needs and developing the business with great flexibility.
The shipyard services more than 100 vessels each year such as: Tankers, Offshore support
vessels, Ro-ro, Ferries, Fishing vessels, Navy vessels, as well as, other specialized vessels.
Corporate Social Responsibility (CSR) is an important part of the culture at Orskov Yard – a great work environment
where safety and health is important. We have a goal that 10 percent of the workforce should
always be apprentices to make sure that the company is educating young people. Orskov Yard cares about the future.
"Our mission is to provide superior ship repair and conversion services
always exceeding our customers' expectations"