Best Western Hotel Herman Bang
More details
Best Western Hotel Herman Bang
Tordenskjoldsgade 3
9900 Frederikshavn
Tel. +45 98422166
info@hermanbang.dk
http://www.hermanbang.dk/
We invite you to check in at Best Western Hotel Herman Bang and enjoy our nice and bright business rooms of high international standard. We provide comfortable beds and linen of high quality. The high standard design bathroom has Italian travertine flooring and Philip Starck fixtures. Our business rooms are located on the second and third floors and you can choose between single, double and 3-4 bed rooms.
Frederikshavn Sømandshjem and Hotel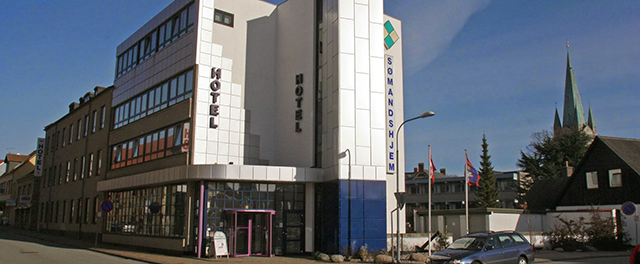 More details
Frederikshavn Sømandshjem and Hotel
Tordenskjoldsgade 15B
9900 Frederikshavn
Tel. +45 98420977
salg@hotelfrederikshavn.dk
http://www.hotelfrederikshavn.dk/
Hotel Frederikshavn Sømandshjem is a traditional and cozy hotel. We welcome all types of travellers – business travellers, seamen, families on vacation and everybody else looking for a centrally located hotel, a homely atmosphere and personal service.
Hotel Jutlandia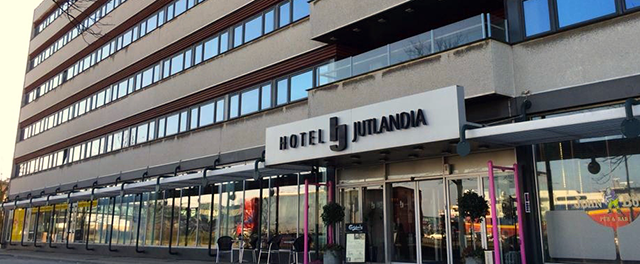 More details
Hotel Jutlandia
Havnepladsen 1
9900 Frederikshavn
Tel. +45 98424200
book@hotel-jutlandia.dk
http://www.hotel-jutlandia.dk/
Located close to the ferry terminal, Hotel Jutlandia is easy to find and offers great views of the city harbour. The location of the hotel provides easy access to the ferries, the train station, great shopping and is all in all the perfect starting point for experiencing Frederikshavn.
Scandic The Reef Hotel & Resort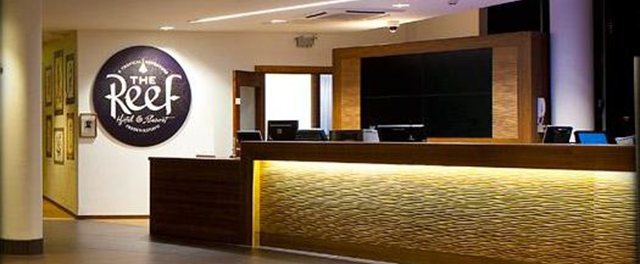 More details
Scandic The Reef Hotel & Resort
Tordenskjoldsgade 14
9900 Frederikshavn
Tel. +45 98433233
thereef@scandichotels.com
http://www.scandichotels.dk/Hotels/Danmark/Frederikshavn/Scandic-Stena-Line-Frederikshavn/#.U-tMmlbXXeA
Scandic The Reef Hotel & Resort offers a variety of services and packages to business travellers. Your travelling habits and number of overnight stays define which package is the most convenient and cost-effective for you and your company. No matter what solution you choose, we guarantee comfortable and easy accessible rooms, well-equipped meeting and conference facilities and outstanding service.