Best Western Hotel Herman Bang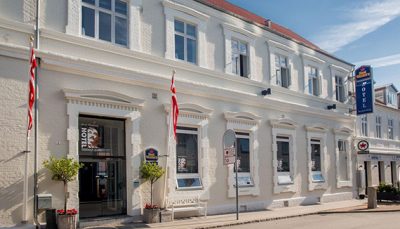 More details
Best Western Hotel Herman Bang
Tordenskjoldsgade 3
9900 Frederikshavn
Tel. +45 98422166
info@hermanbang.dk
http://www.hermanbang.dk/
We invite you to check in at Best Western Hotel Herman Bang and enjoy our nice and bright business rooms of high international standard. We provide comfortable beds and linen of high quality. Our large and popular breakfast buffet with local product has been named as Scandinavia´s best in all Best Western hotels 2018. We appreciate our guests feeling at home and getting the best service.
Frederikshavn Sømandshjem and Hotel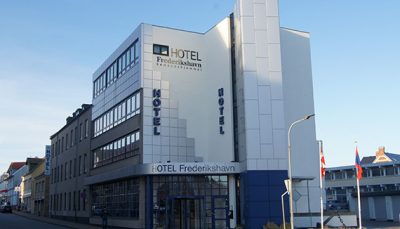 More details
Frederikshavn Sømandshjem and Hotel
Tordenskjoldsgade 15B
9900 Frederikshavn
Tel. +45 98420977
salg@hotelfrederikshavn.dk
http://www.hotelfrederikshavn.dk/
Hotel Frederikshavn Sømandshjem is a traditional and cozy hotel. We welcome all types of travellers – business travellers, seamen, families on vacation and everybody else looking for a centrally located hotel, a homely atmosphere and personal service.
Hotel Jutlandia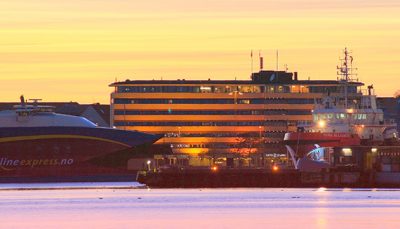 More details
Hotel Jutlandia
Havnepladsen 1
9900 Frederikshavn
Tel. +45 98424200
book@hotel-jutlandia.dk
http://www.hotel-jutlandia.dk/
4 star hotel located in the hearth of Frederikshavn overlooking Orskov Yard. 24 hours open lobby lounge, cosy bar – Bull, great international restaurant with habour view. Conference rooms and fitness facilities. We offer free coffee/the in all rooms as well as WIFI and easy parking. We offer charging for guests. Special corporate rate incl. Super Breakfast Buffet for all Orskov Yard's guests.
Scandic The Reef Hotel & Resort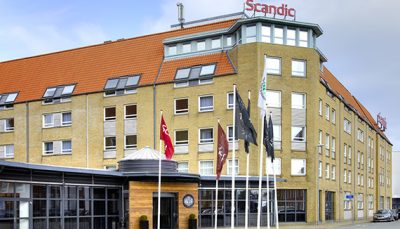 More details
Scandic The Reef Hotel & Resort
Tordenskjoldsgade 14
9900 Frederikshavn
Tel. +45 98433233
thereef@scandichotels.com
http://www.scandichotels.dk/Hotels/Danmark/Frederikshavn/Scandic-Stena-Line-Frederikshavn/#.U-tMmlbXXeA
Scandic The Reef offers processional services and packages to business travelers. 365 days a year, we work to satisfy any needs that you and your company might have. We guarantee comfortable rooms, well-equipped meeting and conference facilities, and an outstanding service.